The gallery shows some of the drawings users have created with Skencil. The .sk files for these pictures are also available for download, so you can have a look at how the artists did it.
Please note that these drawings are copyrighted by the respective artists. The sk-files are bundled with a readme that explains the conditions under which you may use the images.
If you have drawn interesting images with Skencil, and if you're interested in showing them here, I'd like to hear from you.
The French documentation for Skencil also has three clipart sections with a lot of beautiful skencil files for download: Objects, Situations and Typography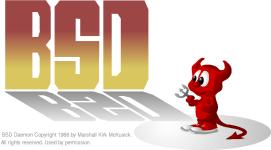 bsddaemon.tar.gz
A drawing of Marshall Kirk McKusick's BSD Daemon contributed by Rahul Siddharthan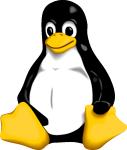 penguin.tar.gz
A vectorization of Larry Ewing's Linux mascot done by Simon Budig


To be fair, the vector version of Tux was originally done with Corel Draw and converted to Skencil format via Corel's CMX format. So, in a way, it shouldn't be here.